Kitchen and Bath – Budget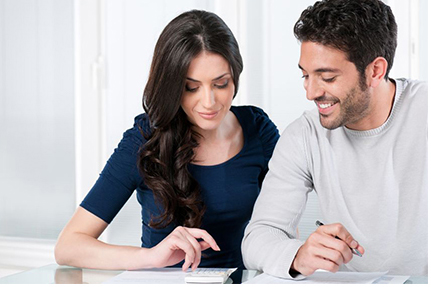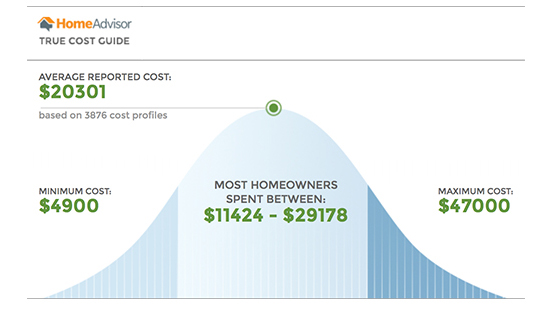 There are many factors that raise and lower the overall price for a kitchen or bathroom renovation. From the features and options selected to the brands and models. As well as current size, layout and conditions.
The average or medium sized kitchen budget is between $38,000 - $55,000 to replace all the cabinetry, countertops, floors, backsplash, lighting and fixtures. Consider an additional $5,000 - $10,000 for replacing appliances.
The average hall bathroom renovation budget is between $18,000 - $28,000. While a larger or master bathroom budget is between $30,000 to $40,000.
If your budget doesn't allow for a complete renovation, consider surface changes, like new countertops, cabinetry hardware, and backsplash. You will be surprised how much these items change the overall look of a kitchen or bathroom.
Keep in mind the average kitchen and bathroom remodel has a payback of 80 to 100 percent.
The kitchen and bath industry is one of the fastest changing areas of the remodel industry. Be prepared to fall in love with more than you budgeted for as there is more to choose from than you can imagine. So plan to leave some extra room in the budget for those items that you did not anticipate falling in love with.
"Price is what you pay, Value is what you get!"
Consider the important of having your renovation done right the first time by using skilled and knowledgeable craftsman and what that value is truly worth.
TV Shows and the internet are a great source for room layout and design ideas. However they can be very misleading in their cost amounts and timelines. Many times these shows do not include labor costs and the many donated items they receive in their calculations. Nor do they express how much the part of the country they are working in affects the overall budget.
Before you get overwhelmed by these numbers, set your priorities, define your budge and make a wish list. Then schedule a time to sit down with your designer at Regent Flooring, Kitchen and Bath to discuss your renovation.