Designing Your Bath - Basics
Bath Basics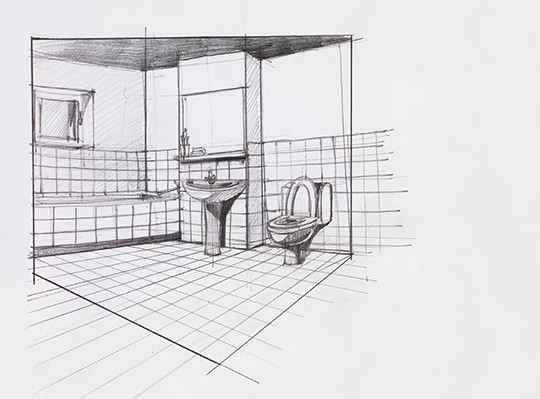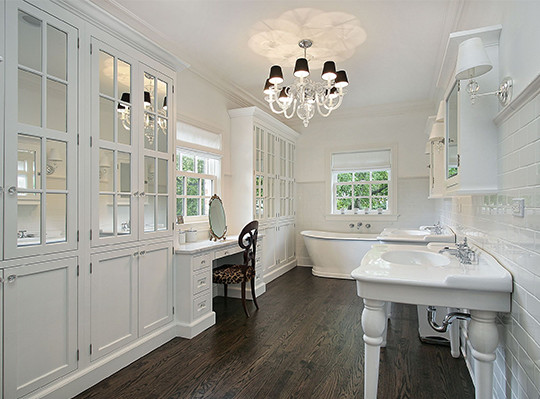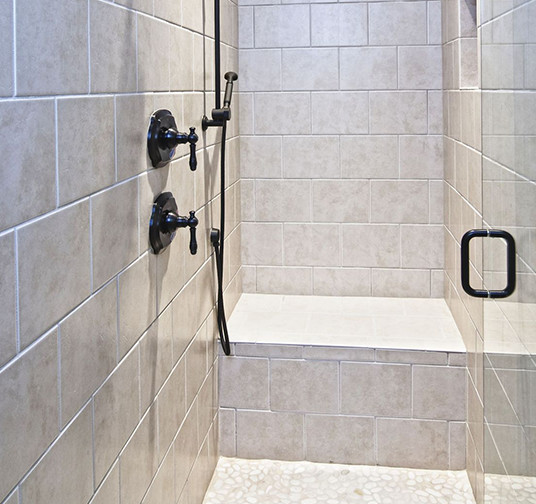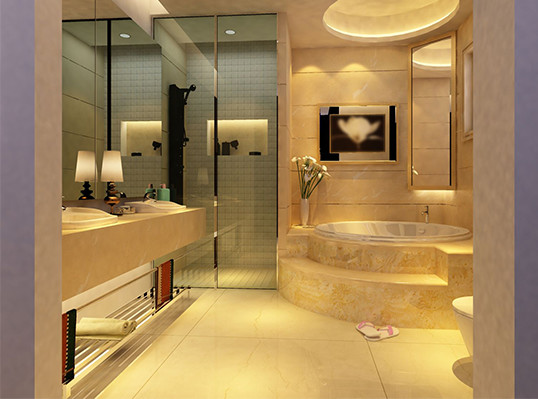 Spending extra time planning your bathroom layout can pay off in the end. Maximizing space and proper placement of fixtures can make a bathroom more than just a place to bathe.
Several aspects need to be taken into consideration: space layout, plumbing, countertops, safety, seating storage. A committee of experts at the National Kitchen and Bath Association have put together guidelines to consider when planning your new space.
As a member of the National Kitchen and Bath Association, our designers are trained to look for these details. Using a designer like Regent Flooring, Kitchen and Bath is sure to save you time, money and headaches from regretful decisions.
Before beginning the process, it is helpful to analyze what features have been successful in your past bathrooms as well as what features were not successful. Often identifying what doesn't work can help pave the way for solutions that will be more efficient and successful in your next kitchen
Shower Tips:
It is recommended to run waterproof material at least 3" above the showerhead. Consider running tile all the way to the ceiling to eliminate painted areas of sheetrock on the walls which can be affected by moisture. Installing tile on the shower ceiling is also an option.

Grab bars are not required but are often helpful. Consider a decorative grab bar or a grab bar that is part of another fixture such as a soap dish or shelf. This way it will be part of the overall décor and not stand out.

Consider a towel bar installed directly on the glass shower enclosure for easy access
Consider a heated floor. They add value to the bathroom, aid in heating the room, provide comfort and are surprisingly affordable. They can even be installed under tiled shower floors and seats.
Lighting. In addition to general lighting for the room, task lighting should be provided for each functional area of the bathroom, such as over the vanity and in the shower area.
Ventilation. Proper ventilation is critical in the bathroom to properly avoid mold, mildew and damp smells. The minimum requirement is a working window. Consider a mechanical ventilation system. This system should be vented to the outside. General lighting and night lights are options that can be added to the ventilation unit.
Fixtures.
Plumbing fixtures are a crucial design element in your bathroom and add beauty, functionality and even luxury to your space. Tie your bathroom remodel together with sleek, sophisticated faucets and accessories from top brands like Kohler, Grohe, Moen, Rohl, Delta and Brizio.
The options for design and function in sink and shower fixtures is endless. The experts at Regent Flooring, Kitchen and Bath are here to help you make those decisions. Whether it is sorting through options for handhelds and shower sprays or understanding the right valves and mechanisms or the best value for your budget our experts will be there every step of the way.
Storage Options. Consider an accessory roll out under your sink or a hand dryer holder in your vanity drawer. From hair-styling tools to makeup to shaving cream, your bathroom needs plenty of spaces to store the essentials you use every day.
Remember every home and space is unique. Let the designers are Regent Flooring, Kitchen and Bath help you chose the best options for your bathroom.